Lederman & Lederman, DDS is your Certified Invisalign Preferred Provider in Bellevue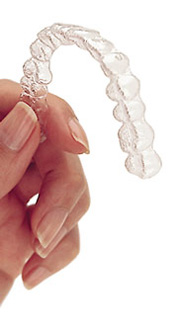 At Lederman & Lederman, DDS, we love to change our patients' smiles with Invisalign, the clear alternative to traditional metal braces. Invisalign aligners are just as effective as regular braces, but far more convenient. A complimentary consultation with our dentist can determine if Invisalign is right for you!
Dr. Lederman's Invisalign Experience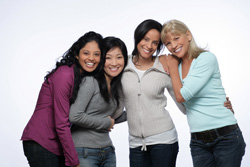 For over 10 years Dr. Paul Lederman has been providing Invisalign to patients in the Bellevue area. He is a Certified Invisalign Preferred Provider and completes over 20 Invisalign cases each year.
To stay up to date on the latest techniques and to ensure he provides patients with the best care, Dr. Paul and Rachel Lederman actively take online Invisalign courses. When considering any type of dental treatment, it is important to choose a dental professional with the experience and knowledge to deliver the best results for you.

Contact our dental office to get more information and to schedule your Invisalign consultation.We also serve patients from Redmond, Issaquah, and Sammamish. We look forward to hearing from you soon!

What is Invisalign?
Invisalign uses a series of invisible, removable, and comfortable aligners made with 3D computer imaging technology. You will wear your aligners for about two weeks, removing them only to eat, drink, brush and floss. As you replace each aligner with the next in the series, your teeth will move until they have straightened to the final position as prescribed by our dentist.

During your initial Invisalign consultation, our dentists take the time to listen to you and discuss what you like or dislike about your smile and the results you are hoping to achieve. With their experience and training, they are able to set realistic expectations about what Invisalign can achieve.

You will need to visit our office once a month for a 15 minute appointment during treatment. Treatment times vary, but on average full Invisalign treatment takes 11 months. Just as with traditional braces, teeth will typically shift after treatment if some type of retention is not used. Most patients are given a clear retainer to wear at night to ensure that you keep your new, straight smile for years to come.
Why would I want Invisalign?
Other than being invisible, there are many advantages Invisalign offers patients:
Since the Invisalign aligners are removable, you can eat and drink what you would like and are able to brush and floss with ease.
With no metal to cause abrasions during treatment, Invisalign is much more comfortable than their traditional metal counterparts.
Invisalign allows you to view your virtual treatment plan so you can see how your smile will look once treatment is completed.
For more information on Invisalign, you can visit the Invisalign website.
Clear Aligners
Clear aligners are an effective alternative to traditional braces that use a system of clear, removable trays to straighten teeth. Each aligner is custom-made to fit over your teeth and designed to gradually move teeth into their proper position. Using clear aligners for orthodontic treatment is not for everyone. The best way to find out if clear aligners are the right option for you is to schedule a consultation with your orthodontist.
How do clear aligners work?
Clear aligners are created as an alternative to traditional braces and are designed to help guide teeth into their proper position. Just like braces, clear aligners use gradual force to control tooth movement, but without any metal wires or brackets. The aligners are made with strong plastic material and are fabricated to fit your mouth. Each aligner is created a little differently, so that each time you switch aligners, your teeth move a little more.
Aligners are worn for at least 20 hours each day, and for two weeks, before putting in a new aligner. The length of your treatment depends on the severity of your case and can take anywhere between six months to two years.
Advantages of orthodontic treatment with clear aligners:
Clear aligners are a great alternative for patients who want a straighter smile but do not want to wear metal braces, or for patients who have had treatment in the past and want to make minor corrections to their smile. There are several advantages to orthodontic treatment with clear aligners.
Clear aligners are easier to keep clean, making it easier to maintain the health of your teeth and gums.
Clear aligners are comfortable and less likely to irritate your gums and cheeks.
Clear aligners prevent wear on the teeth from tooth grinding.
Clear aligners are removable so it's easier for you to brush and floss after meals.
If you're interested in orthodontic treatment with clear aligners, schedule an appointment and talk to us about whether or not this is the right treatment option for you. Scheduling a consultation is your first step toward achieving the beautiful you've always wanted.